South Brisbane Walk Score
South Brisbane is a suburb known for it's vibrant lifestyle and cultural experiences, which is all within walking distance of Lucid. South Brisbane's walk score outperforms on countless levels. Walk score, the international service that ranks walkability and access to amenities of major cities, gives Hope Street a score of 94 out 100.
This allows residents of Lucid to easily explore the neighbourhood of foot and enjoy the offerings such as The Wheel of Brisbane, a range of restaurants and bars and Brisbane's Cultural Precinct.
Leave Your Car Behind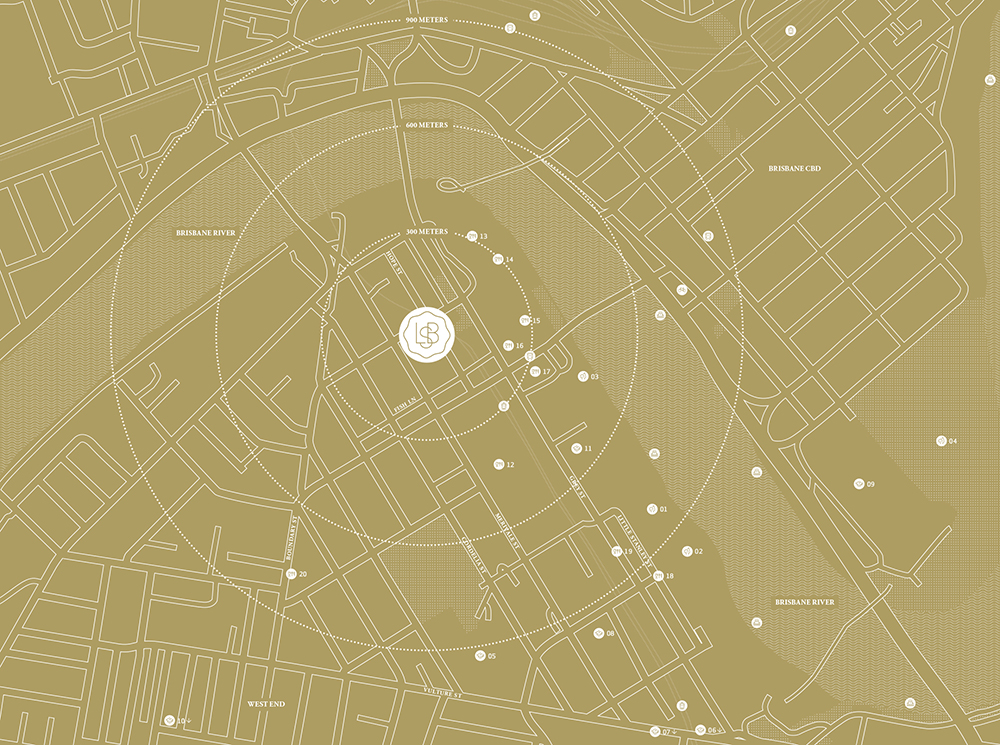 Parks and Recreation
1. South Bank Parklands
2. Streets Beach
3. Riverwalk
4. Botanical Gardens
Education
5. Brisbane State High School
6. Somerville House High School
7. St Laurence's High School
8. South Bank TAFE
9. Queensland University of Technology
10. The University of Queensland
11. Queensland Conservatorium
Amenities
12. Brisbane Convention and Exhibition Centre
13. Queensland Gallery of Modern Art
14. Queensland State Library
15. Queensland Art Gallery
16. Queensland Museum and Science Centre
17. Queensland Performing Arts Centre
18. Little Stanley Street restaurant strip
19. Grey Street restaurant strip
20. Boundary Street restaurant strip